The top 5 things that i would like to treat myself!!
Not to say treat myself, just that these are the things that will solve my daily problems!! Anything that do good to my life is a treat XD
1. Mini Bar
A mini bar will be so useful to keep food. I don't have to worry that my food will get stolen, get dirty by some spilled over liquid in the common fridge. I can have cold drinks during hot day, more specifically my favorite ice lemon tea. Think about the food i can keep there*saliva dripping* shhh..don't let my mum know i am keeping so many food. Oh, i can also make Milo Dinosuar with cau cau(inside joke).
no worries, i will find a space to put it if i got one XD
2. Bullet train between Singapore and Ipoh(of course must pass-by Kajang)
image from chinchamusic.com
so that i can travel between these two place, if that someone in Singapore is free to layan me (you better be). I really need to save time on traveling, i spend too much time on trains and train stations each week. That wasn't doing me good
3. Hair Treatment
My dad, my mum, my brothers, my aunt, even the cleaner of the hostel had commends on my hair dropping. My hair grow very slow because they drop off before they get to grow. I know i need to do something but i doesn't know what to do, which brand to use. I scared those chemical stuff will made my hair worse. It's already so not strong enough, as the owner(主人) i shouldn't have do things to harm them more, right?
4. Stable Internet Connection(on campus)
The university asked us to use the internet for study but the provide such lousy internet connection. It takes like forever to load a page. How to do research on assignment like that? And i am kiamsap to pay extra to upgrade my package, i doubt whether there will be any difference anot. This is why i rather take 3 and a half hour home for better connection. 7 hours plus waiting time every week is so long. Hmm..i shall be linean, 3/4 will do to solve my problem =)
5. Dell Inspiron 13 Laptop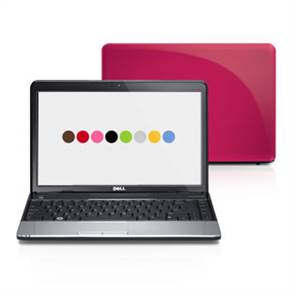 I need my laptop for meetings and sometimes to change a working environment. I had the tendency to search online during meetings, take notes during meeting, but my current laptop has short battery life(less than 2 hrs) and is heavy. It's so not convenient so carry here and there and i need to get a place where there's socket so that i can plug in my laptop. The laptop is so heavy that the handle of my bag that I carry is having crack(??, it's a leather bag) Not to mention other problems the current laptop gave me(slow performance, blackscreen, touch pad problem etc etc etc).
A smaller and lighter laptop like
Dell Inspiron 13
will be the solution for most of my problems. Dell always had good reputation among my friends, so it worth a try! At least let me have a chance to say that "my laptop is good, you should get this one too"..hahaha..